Normally in our weekly news post, you will find a brief overview of what's been going on in the world of Further Education over the last week, as well as a completely random story just to make your Friday that little bit different. But as I'm sure you were all sad to see, there was no weekly news post last week. So instead, we have rolled two weeks news into one post!
More merging of colleges and training providers
After 18 months of talks, Stockton-based FE college has joined with independent learning provider, the NETA Training Trust. This is one of two merges that were confirmed last week. The other being Greenwich Community College confirming they have merged into Bromley College of Further and Higher Education.
After working in partnership for 18 months the northern providers felt that they had now found sufficient "synergy" to merge — with both set to remain "individual entities" and benefit from the "added potential for sharing resources". Whereas, Greenwich college are going to be merging into Bromley College "from a legal and financial perspective".
Colleges to face merger bill in government's far-reaching 'area reviews', leaked guidance reveals
Colleges will be expected to foot the bill for changes recommended during government-ordered area reviews or risk having their funding withdrawn, official leaked government guidance revealed.
The document, which is expected to be released in its completed form later this week, sets out the government's expectation that colleges will provide "funding and support to implement changes, particularly as we expect change to deliver significant net savings in the longer term".
Six more FE colleges listed by EFA as 'intending to deliver' 14 to 16 provision
The EFA yesterday published an updated list of FE colleges intending to start 'direct recruitment' of full-time younger learners for 2015/16.
With the six new colleges being added to the list, the total number of colleges "intending to deliver the programme" over the coming academic year has now risen to 20, the EFA confirmed.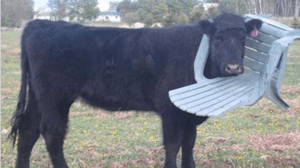 That's An-udder Fine Mess Moo Got Me Into!
Two fire crews were called to free a cow who got its head stuck in a garden chair.
The cow was left looking far more from 'amoosed' when it was spotted with its new plastic headpiece in a field in Boughton, Northamptonshire, on Friday.
Find out more about the chair wearing cow.