Before Brooks and Kirk can begin recruiting or enrolling your apprentice(s) on one of the apprenticeships we offer, you must have a Digital Account on the Apprenticeship service. This is needed in order to access the apprenticeships and the apprentice funding.  It should only take a few minutes and it doesn't cost anything. If the company have recruited apprentices recently then there may already be an account set up.
Step 1 – Set up your Digital Account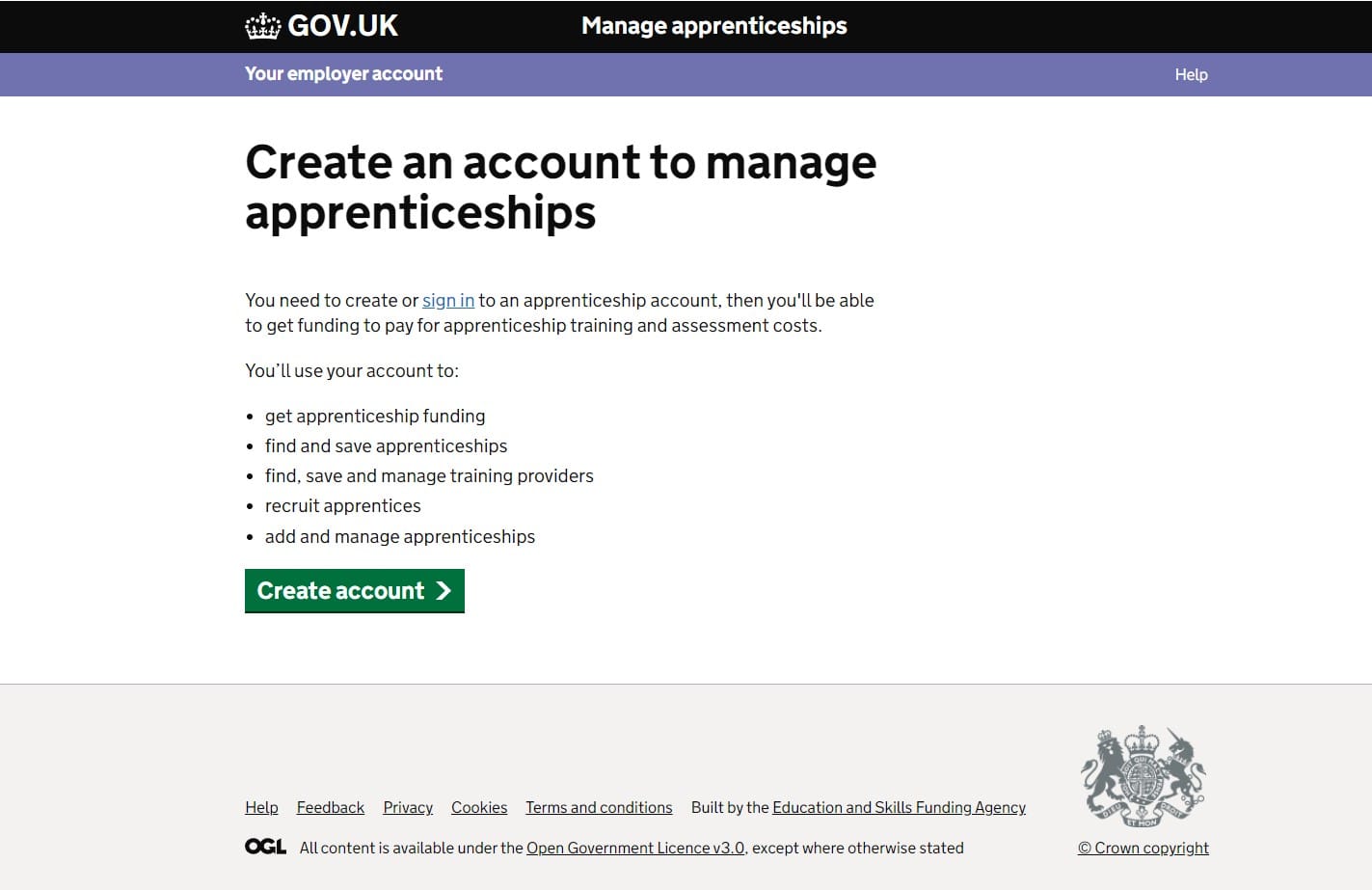 If your company has an annual HR bill of more than £3 million, then you will be a 'Levy paying' employer. If it is less than this, then the company is not a Levy paying employer. This is important for creating your account as there are different options during registration.
Please watch the video below created by the Education and Skills Funding Agency (ESFA) that covers new account registration. This link will open a new tab.
https://www.youtube.com/watch?v=NC3RzRrvgoc
Here is the link to set up your Digital Account. Again it will open in a new tab.
https://accounts.manage-apprenticeships.service.gov.uk/service/index
Step 2 – Graning permissions on your Digital Account
After your Digital Account is set up you will need to grant Brooks and Kirk permission to act on your behalf. This is for tasks such as recruitment, reserving funding and adding apprentices.
From the Home page click "Your Training Providers"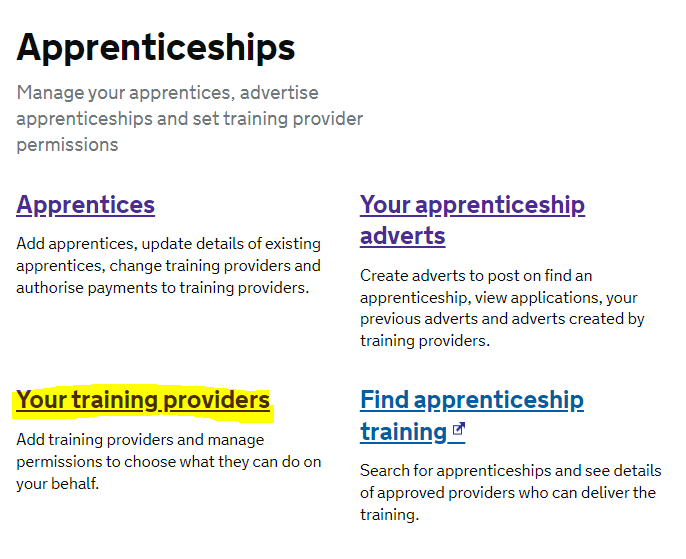 Brooks and Kirk will need to be added by clicking on the "Add a training provider" button.
On this page, you will need to type in Brooks and Kirks UK Provider Reference Number (UKPRN).
The number is 10062398
The company you should see is:
BROOKS AND KIRK (ASSESSOR TRAINING) LIMITED 10062398
On the next page, you will need to click both allow buttons as this will let us manage the application process and reserve the funding for you.
Then select continue.
Granting us these permissions does not give us access to your Digital Account. It simply allows us to do most of the work for you.
Next steps
Brooks and Kirk will now be able to help you develop your job adverts and begin the recruitment process. Brooks and Kirk will begin to shortlist potential applicants for you to offer interviews. There is no charge for this service.