Employers, with the support of the Tech Partnership and e-skills UK, are currently developing new National Occupational Standards (NOS) to take account of the ever-changing skills needs of IT users. While existing standards cover some aspects of IT user skills, the increasing diversity, accessibility and importance of IT to our working lives now means that changes are needed to meet the demands of IT orientated job roles.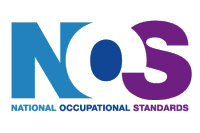 What are National Occupational Standards?
National Occupational Standards (NOS) define competency. The NOS communicate what industry experts have deemed essential to be able to carry out certain activities in terms of both skills and knowledge across a range of occupational roles. These standards provide a common, sector-wide, terminology for describing IT professional disciplines and provide the framework for the development of training and qualifications, such as apprenticeships, and other professional development for those working in IT.
The development of the new NOS comes as the importance of IT in the workplace is now more crucial than ever. In fact;
'A recent OECD study estimated that 20–30% of total employment was IT related'
That's why here at Brooks and Kirk we are now delivering online IT courses which are designed to enhance your IT skills to prepare you for working in a role that involves the use of computers. The entire qualification can be achieved online and if you are aged over 24, there is funding available! To find out more about our Information Technology qualifications, click here.