Here you will find a brief overview of what's been going on in the training world over the last week, as well as a completely random story that we hope you'll enjoy as much as we did!
SFA director Keith Smith has apologised to providers about a shock clawback warning.
More than 700 providers were contacted by Una Bennett, deputy director for funding systems for the Skills Funding Agency (SFA), before Christmas with warning that they would have to repay against "provision that has been incorrectly claimed".
But an emailed apology to providers from funding and programmes director Mr Smith has since been sent. Here's a snippet of what was said in the email…
"We are sorry that within this [Ms Bennett's] letter, issued so close to the Christmas break, the issue of recovery of funds was raised. This was premature since the main issue we wanted to highlight was the importance of accurate data."
Grammar schools 'struggling with funding changes'.
Changes to the way sixth forms and further education colleges are funded have left grammar schools struggling to cope, the government has been told.
MP Damian Green said one school in Ashford, Highworth Grammar, had been forced to cut the number of A-level subjects offered from 40 to 32.
A4e staff ripped off DWP welfare-to-work scheme with false clients and forged paper trails.
Four A4e workers forged paperwork to make fraudulent claims against a Department for Work and Pensions (DWP) welfare-to-work scheme, a jury has ruled.
Lisa Rose, specialist fraud prosecutor at the Crown Prosecution Service, said:
"This scheme involved blatant deception on behalf of the defendants. Instead of helping people back into work, the defendants created false clients and false paper trails for future audits."
'I was going to rob you, but i know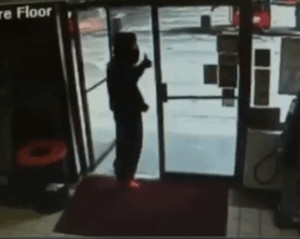 you.'
Attempted robbery suspect realises he knows the cashier in a US convenience store and leaves the shop with a thumbs up.
The cashier said the suspect looked at him and said: "I was going to rob this place but I know you."