Here you will find a brief overview of what's been going on in the training world over the last week, as well as a completely random story that we hope you'll enjoy as much as we did!
Nearly a quarter of young apprentices didn't get the right pay levels last year!
The Apprenticeship Pay Survey 2014 revealed that 24 per cent of apprentices aged 16 to 18 and learning at levels two and three were paid less than the apprentice minimum wage.
Only 26% of all apprentices said they knew what the minimum wage rate for apprentices actually was!
New SFA chief executive has told of his concern for the future of a "growing number of colleges" running into financial difficulties
Peter Lauener the Skills Funding Agency chief executive said;
"It's not surprising that there would be more colleges in financial difficulty, given the fact that the 16 to 19 budget has not been protected in the way that the pre-16 budget has been protected."
Mr Lauener went on to say that;

"There is definitely going to be an important agenda here over the next few years. In fact, I don't see this being a 'we'll work hard and sort it over the next year' situation — this needs to be a long-term issue."
Brooks and Kirk's take on the fall in all-age apprenticeship starts for the second year running
Just over three weeks ago, it was revealed that all-aged apprenticeship starts were down for the second year on the trot. At the time a spokesman for the Department for Business, Innovation and Skills hinted that the introduction of the 24+ Advanced Learning Loans was to blame. But were they really?
In recent years, colleges have been holding on to even more funding and refusing to sub out as much of their apprenticeship funding to independent training providers. Even when independent training providers have been responsible for delivering the majority of apprenticeships over the last few years. Could this have something to do with it?
Now if this isn't the best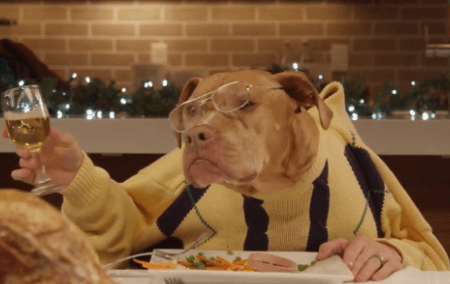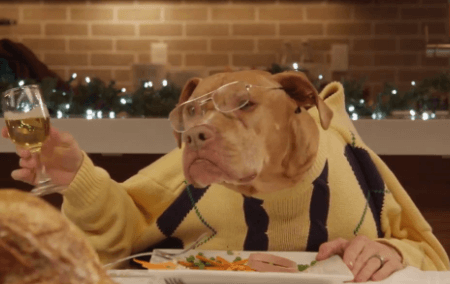 festive video you've seen to date I don't know what is!!
These cats and dogs enjoying their dinner is the slightly absurd, but hilarious, video of the day.
Our favourite is pictured on the right. Have a watch and let us know who your favourite is on our Facebook!