Here you will find a brief overview of what's been going on in the training world over the last week, as well as a completely random story that we hope you'll enjoy as much as we did!
Colleges 'not meeting employer needs' on digital skills
In its latest report, Make or Break: The UK's digital future (pictured below right), the House of Lords digital skills committee claimed that although the FE sector was "best placed" to respond to England's digital skills gap, colleges needed to "move up a gear".
In the report released earlier in the week, the committee said FE colleges were already "well-placed to link local people with training and jobs", but that evidence showed that there were "pockets of excellence in the FE system, but provision is patchy, unresponsive and not meeting employer needs".
Labour have "got it all wrong" with their plans to abolish Level 2 Apprenticeships
Labour proposals to abolish level two apprenticeships were rejected by Unionlearn at the Association of Employment and Learning Providers (AELP) 2020 Vision conference.
Stewart Segal, AELP chief executive, blasted the policy, saying Labour had "got it all wrong".
Report calls for apprenticeships to be 're-made' to meet new outcomes
Apprenticeships should be "re-made" to give learners expertise, resourcefulness, craftsmanship, business-like attitudes and wider skills for growth, according to a report by the City & Guilds Alliance.
Kirstie Donnelly, UK managing director of City and Guilds said:
"We firmly believe now is the time to remake apprenticeships and that, if we take the right approach and embed learning and assessment at the heart of an apprenticeship, as well as ensure they are designed to meet employers' needs, we can ensure the UK's apprenticeship system can compete with the very best on the world stage."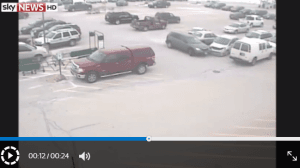 That's one way to get out of a car park…
Security video shows an elderly driver smashing into ten cars on their way out of a shopping centre in the US!