Here you will find a brief overview of what's been going on in the training world over the last week, as well as a completely random story that we hope you'll enjoy as much as we did!
Learners and staff among creditors £800k out of pocket by Bright demise
An estimated 900 students and around 50 workers are expected to get either nothing or a fraction of what they were owed with Bright assets valued at £329,850, while claims totalled £1,101,228 as of early November.
The Bright Assessing scandal left hundreds of people without qualifications for courses they had paid for and an NCFE investigation resulted in Bright learners being de-certificated because their portfolios were either sub-standard or could not be found.
Government announces £4.36 million for support worker skills in the NHS
Enterprise Minister announces £4.36 million of joint government and industry funding to improve skills for the NHS's 600,000 support workers.
The funding will be used to establish 6 new 'Excellence Centres' across England, which will bring together employers in different sectors to implement skills programmes in their workplaces.
Miliband to stand by Labour's controversial plans to scrap apprenticeships below level three
In a speech at his old school this afternoon, Mr Miliband will reiterate a series of proposals already set out by his party for Further Education, including raising "the quality" of apprenticeships so they all last a minimum of two years and are at least a level three standard.
He will also say that a Labour government would ensure that all young people studied English and maths until they are aged 18 and introduce a new technical baccalaureate for 16-18 year olds, including an employer accredited vocational qualification, English, Maths and work experience.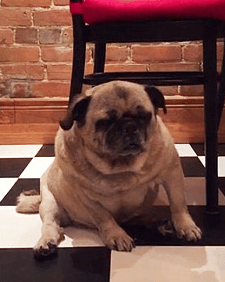 When you keep dozing off, but you're determined not to sleep…
We all know that feeling when you can feel your eyes shutting and your head falling, but you stop yourself from dozing off just at the last moment. Well here is a brilliant video of an extremely sleepy pug doing just that.