Here you will find a brief overview of what's been going on in the training world over the last week, as well as a completely random story that we hope you'll enjoy as much as we did!
Skills Funding Agency in multi-million pound non-apprenticeship payout
Colleges and local authorities will get a multi-million pound Skills Funding Agency (SFA) payout for non-apprenticeship provision this month while independent learning providers (ILPs) look set to miss out on the cash boost.
SFA funding and programmes director Keith Smith told colleges and local authorities they would be getting in-year growth allocations before the end of the current financial year if they had delivered at least 97 per cent of their adult skills budget (ASB) contract value in 2013/2014.
Labour loses vote on scrapping intermediate apprenticeships
The motion, submitted in Ed Miliband's name and supported by Shadow Business Secretary Chuka Umunna and Shadow Skills Minister Liam Byrne, called for apprenticeships of less than two years' duration and below level three to be scrapped. Following a heated opposition day debate in Parliament, a vote on the motion was defeated 294 votes to 218.
Responding on the minimum standards issue, Business Secretary Vince Cable said:
"He (Mr Umunna) seemed to imply that these were not quite apprenticeships, but actually there is quite a lot of statistical evidence that people who do a level two apprenticeship and no more have significantly higher earnings than people who don't go through that channel."
Fraction of qualifications survive the latest Skills Funding Agency cull
The SFA is axing the public funding of 1,567 adult qualifications in its third annual cull.
Just 45 of 195 submissions from awarding organisations resulted in a stay of execution after the SFA said in November that the future of 1,612 qualifications was in jeopardy. Of those to have their public funding cut, 700 had no take-up in 2014/15 while 867 had low take-up of fewer than 100 enrolments. All the qualifications to have survived were in the low take-up category.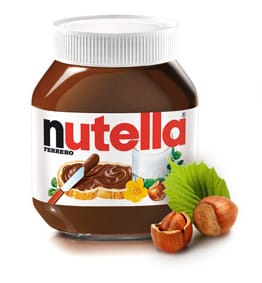 February the 5th, the most important day in the calender… World Nutella Day
Okay, maybe not quite the most important date in your calender, in fact I wouldn't be surprised if you didn't even know that there was a World Nutella Day at all!
But what other out of the ordinary earmarked national days are there that you don't know about? Well just to name a couple: Talk like a pirate day and Measure your feet day both have their time to shine.
Have a look at more strange earmarked national days.