Here you will find a brief overview of what's been going on in the training world over the last week, as well as a completely random story that we hope you'll enjoy as much as we did!
Apprenticeships down, 24+ Loans on the up
The latest Statistical First Release (SFR) shows that there were 440,000 Apprenticeship starts in the 2013/14 academic year, a decrease of 13.7 per cent on 2012/13.
On the other hand, provisional data for the first quarter of the 2014/15 academic year show that there were 51,700 learners with 24+ Advanced Learning Loans. Compare this to the final data for the 2013/14 academic year, which showed that there were 59,100 learners who funded their training with a 24+ Advanced Learning Loan.
'Colleges that don't engage with businesses will fail'
Colleges risk failing their Ofsted inspections if they are not engaging effectively with employers, Ofsted chief inspector Sir Michael Wilshaw has warned.
During questions from the House of Commons Education Select Committee this morning on the education watchdog's annual report in December, Sir Michael warned inspectors were going to be "more critical" of poor employer engagement by colleges.
Ofsted director of FE and skills Lorna Fitzjohn told MP's:
"We see large employers, and even medium-size employers engaging, and colleges have had some success in that, but what there hasn't been success in is engaging in small and medium employers within that. There has to be some kind of structure, some kind of brokerage to encourage them."
Skilled sector pay under-estimated by teens
A "lack of understanding" about salaries has been blamed on careers guidance failings after research released today showed teenagers under-estimated pay in skilled sectors by almost 40 per cent.
Association of Colleges (AoC) president Richard Atkins said poor careers advice was responsible for young people's inaccurate expectations.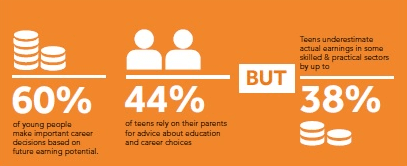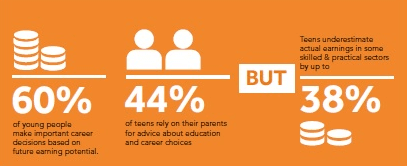 "It is not surprising there is a lack of understanding around salaries. Careers guidance and advice is currently failing young people in this country."
W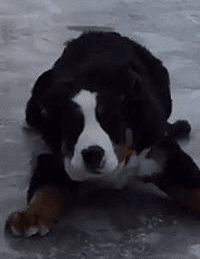 atch huge St Bernard's hilarious ice skid in brilliant slow-mo clip
This video is guaranteed to put a smile on your face.
Bad weather conditions had turned the pavements into a skating rink – which the dog's paws were no match for.