Here you will find a brief overview of what's been going on in the training world over the last week, as well as a completely random story that we hope you'll enjoy as much as we did!
Key findings from the latest Statistical First Release
Provisional figures for the first three quarters of this academic year are already showing a 14% increase in the take-up of 24+ Advanced Learning Loans compared to the 13/14 academic year.
Provisional data for 2014 show that for men and women aged 19 to 64:
81.0 per cent were qualified to at least Level 2

62.6 per cent were qualified to at least Level 3

41.0 per cent were qualified to at least Level 4
Pensions write-off in EFA deal to shed cash-strapped college
The government paid a "one-off settlement" to write off the pension liabilities of a cash-strapped sixth form college as part of a deal to secure new owners and remove it from the public sector.
The Education Funding Agency (EFA) paid Hampshire County Council the undisclosed figure, believed to run into millions, to prevent pension liabilities from being transferred to national crime prevention charity Nacro when it takes on Totton College from November.
Ofsted gets scrutiny boards after 'transparency' criticism
New regional scrutiny committees will consider complaints about Ofsted from September as the education watchdog acts to address transparency criticisms.
The eight bodies, each made up of an Ofsted official not involved in inspections along with an "external" provider leader put forward by "appropriate national representative bodies", will rule on internal reviews of complaints about inspection.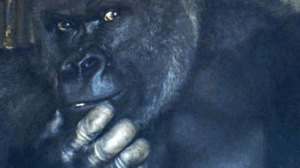 The Gorilla that's got it all
A giant gorilla who strikes poses for photos and has been described as "very good-looking" is being credited for attracting more women to a Japanese zoo.
Shabani, an 18-year-old silverback, has been compared to a "male model", and has become the star attraction at Higashiyama Zoo in Nagoya.
Find out more about the primal attraction at Higashiyama Zoo