Here you will find a brief overview of what's been going on in the training world over the last week, as well as a completely random story that we hope you'll enjoy as much as we did!
Ofqual praised over decision to simplify how qualification sizes will be described after QCF scrapped
The Federation of Awarding Bodies (FAB) has welcomed Ofqual's decision to simplify its original plans for how the size of qualifications will be described after the current Qualifications Credit Framework (QCF) has been scrapped.
Jeremy Benson, executive director for vocational qualifications has proposed that all qualifications should have a figure for Total Qualification Time (TQT) and, where appropriate, part of this should be expressed in terms of GLH (Guided Learning Hours).
Employers frustrated as wait for Trailblazer apprenticeships approval nears one-year mark
Frustration is growing among Trailblazer apprenticeship designers with many of the new standards still awaiting government approval for delivery almost a year after they were published.
Twenty two standards published by the Department for Business Innovation and Skills (BIS) in November are still waiting to be approved despite months of consultation and design having already gone into them by employers.
CBI demands 'formal consultation' on government proposals for apprenticeship levy
Employers should be consulted on the "scope and rate" of a new apprenticeship levy and have "real control" over the whole apprenticeships system, the Confederation of British Industry (CBI) has said.
In a briefing note on the levy, which was announced by Chancellor George Osborne in his July budget, the CBI predicted the levy would be "around 0.5 per cent of payroll" and "is likely to include all businesses with 250 employees or more".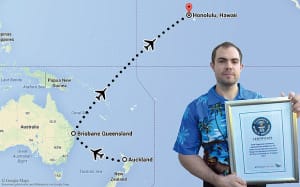 The man who made his birthday last for 46 hours
Have you ever wished your birthday would last longer? Well this man had, and he made it happen.
Sven Hagemeier set a Guinness World Record by keeping his 26th birthday going for 46 hours by flying from Auckland in New Zealand, to Brisbane, Australia, before travelling backwards in time across the International Date Line to Hawaii.