Here you will find a brief overview of what's been going on in the training world over the last week, as well as a completely random story that we hope you'll enjoy as much as we did!
FE Learning Providers could be set for a funding cut of up to 24%!
The Department for Business, Innovation and Skills (BIS) yesterday morning released details of its 2015-16 (financial year) adult FE and skills funding budget, which will fall 5 per cent overall to £3.91bn.


24+ Advanced Learning Loans funding however, will be increased by 25% as can be seen by the table above.
Funding cut could result in job losses throughout the FE sector
Association of Colleges chief executive Martin Doel has told of his fears that more job losses could be about to sweep away FE and skills staff after it was announced provider budgets would be slashed by up to 24 per cent.
He said that with the average college having made 105 redundancies since 2009/10, he feared for the workforce in the light of the news that the Adult Skills Budget (ASB) is being cut by 11 per cent next financial year.
Number of young people not in education, employment or training falls by almost 10 per cent on last year
The figure was 8 per cent down on the 1,041,000 Neets recorded for October to December 2013. However, the 2014 figure represented a 1 per cent increase on the 954,000 Neets recorded the previous three months.
There were 59,000 16 to 17-year-old Neets recorded between October and December last year, down 8,000 (7 per cent) from the same period in 2013 but up 3,000 (5 per cent) from July to September last year.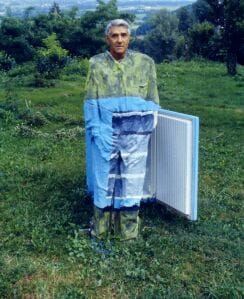 The art of blending in…
French 'camouflage artist' Laurent La Gamba, 48, uses family, friends and his own body in his eerie compositions.