Here you will find a brief overview of what's been going on in the training world over the last week, as well as a completely random story that we hope you'll enjoy as much as we did!
FE funding cuts protest taken to Parliament
Hundreds of staff and students from FE colleges descended on Parliament yesterday as part of a campaign against funding cuts to adult education.
It has been estimated that the ASB has been reduced by 35 per cent since 2009, and funding for adults over the age of 19 on non-apprenticeship courses is set to be slashed by up to a further 24 per cent in 2015/16, as was announced in March.
Qualifications could be withdrawn under Ofqual's plan to close shared 'unit bank'
Under the proposals set out in a letter from the regulator, awarding organisations have until July 31 to withdraw units shared and developed with others or allow those competitors to "treat them as their own".
If units are withdrawn, awarding organisations will have two years to replace them in their qualifications and get them approved or withdraw the qualifications completely.
Government making 'dog's breakfast' of apprenticeships
The government is making a "dog's breakfast" of apprenticeships by making providers wait until after next month's Budget before learning if they'll get paid for provision already carried out, Shadow Minister for Young People John Woodcock has said.
The uncertainty over whether providers will be funded for apprenticeships already started, a fortnight ago, has forced providers to stop taking on learners for the programme.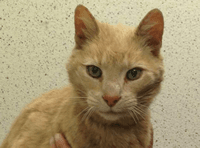 Sydney to Armagh: Mystery Of Globe-Trotting Cat
The mysterious case of a travelling ginger cat has puzzled those who found him wandering around a back yard in County Armagh, Northern Ireland.
When his microchip was checked, they were shocked to find he had been registered in Australia – 10,500 miles away – as Tigger in 2000.
Find out more about the mysterious 25 year-old travelling cat.