24+ Advanced Learning Loans? The modern day perception of Apprenticeships? The quality of the delivery? Or is it the fact that such a large proportion of larger Colleges are holding on to too much of the funding?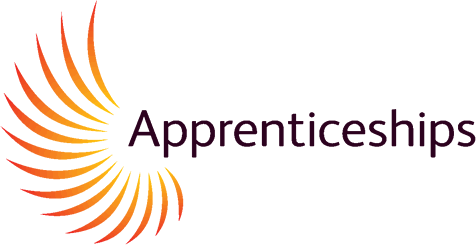 I did a post in a group on LinkedIn earlier in the week, explaining what I thought was the main reason for the decrease in all-age apprenticeship starts for the second year on the bounce. There was mixed opinions on exactly what the cause was and there was some interesting points made. But everybody is aware and in agreement that Apprenticeships just aren't up to scratch at the moment. So, before we can move forward with making Apprenticeships great again, we need to establish exactly what needs to change.
When this news was released three weeks ago, a spokesman for the Department for Business, Innovation and Skills hinted that the introduction of the 24+ Advanced Learning Loans was to blame for the 13.7% drop in Apprenticeship starts. Yes, the introduction of the 24+ Loans certainly wouldn't of helped the cause. However, it's ridiculous to believe that this was the main cause. Before the loans scheme was even introduced at the start of the last academic year, all-age Apprenticeship starts were down 10,400 from the previous year. This was the first drop in Apprenticeship starts since the 2005/2006 academic year. Clearly, something was wrong even before the introduction of the Loans. Is it just a coincidence that in recent years, colleges have been holding on to even more funding and refusing to sub out as much of their apprenticeship funding to independent training providers?
We don't believe it is a coincidence. Although it isn't the only reason, we firmly believe it is the most important. Over the last few years, independent training providers have delivered the majority of apprenticeships at all levels. Baring this in mind, it does seem absurd that there isn't more funding being filtered down to the smaller training providers. Most employers obviously prefer to go with independent training providers for taking on an apprentice as oppose to going with a college. This could be down to the quality of the apprenticeship they will receive, because the way that independent training providers deliver apprenticeships can differ immensely to the way that colleges do. Which brings us on to employer engagement.
Employer engagement has been a big talking point in Further Education (FE) over recent months. This probably wouldn't of been such a big talking point if independent training providers were able to secure more funding in our opinion. Smaller training providers tend to offer more of a personalised service when it comes to the delivery of apprenticeships, as they value their Apprentices as learners instead of just numbers. Because the colleges are operating in such large numbers, they would struggle to develop such a strong relationship with their employers as what the likes of the independent training providers do. With regards to the quality of the apprenticeship delivery, a lot of it comes down to how tailored the Apprenticeship is to the employer themselves. As independent training providers work more closely with their employers, it seems to make sense that they would be able to deliver more tailored apprenticeships.
The perception of Apprenticeships is another area which is recognised by most people as an area that does need to be improved. Unfortunately, there is currently a significant lack of advice and guidance from both schools and parents when it comes down to alternative options to university. It is drilled into most school children to go to sixth form or college and to go from there to university. Research that was released at the end of May this year showed that only 27% of parents judged vocational training to be worthwhile. We need to find a way to show both schools and parents that Apprenticeships are a suitable alternative to university. In fact, 72% of employers see vocational qualifications as essential for improving the skills of young people and preparing them for work.
Evidently, there are multiple factors that are causing the current downfall of apprenticeships. But in order to flip the trend and start increasing the popularity of apprenticeships once again, we need to start with making more funding accessible for independent training providers.
Click here to read the discussion on LinkedIn.