Here you will find a brief overview of what's been going on in the training world over the last week, as well as a completely random story that we hope you'll enjoy as much as we did!
FE and skills ideas that ran out of steam — remember any of them?
As the dawn of a new government with the possibility of a raft of new policies approaches, former FE lecturer, Anne Nicholls considers some policies of old and asks whether they're best left in the past, or ripe for reconsideration.
Do Individual Learning Accounts sound familiar? What about the Diploma of Vocational Education or the Quality Improvement Agency (QIA) for Lifelong Learning? These are all policies or ideas that were brought to fruition, but didn't stay ripe for very long. Do you think any of these have a place in FE today?
The self-proclaimed 'saviour' of FE, Vince Cable loses seat as Conservatives head for majority
Former Business Secretary Dr Vince Cable became one of the most high-profile casualties of the General Election on Thursday (May 7) as he lost his Twickenham seat to the Conservatives.
The Liberal Democrat last October claimed to have fought off suggestions from civil servants in 2010 to cut budgets to a level that would have "killed off FE" — a claim later backed up by former Skills Funding Agency boss David Hughes, chief executive of the National Institute of Adult Continuing Education.
What we can expect to see in the FE sector over the coming years…
Just over three weeks ago Labour, the Conservatives and the Lib Dems all took part in an FE and Skills General Election Q&A. This Q&A gave each party an opportunity to voice their opinions on what they will bring to the table when it comes to dealing with the problems in FE.
Now that the Conservatives are on course for the majority, what better time to look back at their ideas so we can get a better idea of what changes we can expect to see in the FE sector?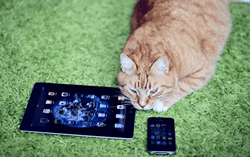 A new study reveals that cats can talk to humans!
An American vet claims felines have around a dozen sounds in their vocabulary – with a specific language for talking to humans. According to the study, it is actually humans that the problem, because we don't understand them.