We're celebrating a milestone this week in the Brooks and Kirk office, as we've reached the Top 80 Best Career & Education Companies on Trustpilot!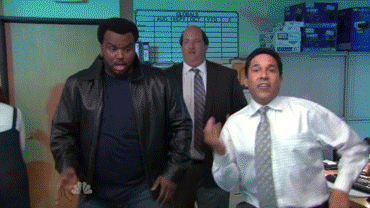 As of today (30/5/19), we're currently ranked 76th out of all the 'Career & Education' companies on Trustpilot.
First of all, we'd like to thank every single one of you who have posted a review on our Trustpilot page, as it is down to your great reviews that we have reached the Top 80. With 97% of the reviews rated 5/5 stars, Brooks and Kirk have been given an overall 'Excellent' stamp of approval by our learners!
If you haven't posted on Brooks and Kirk's Trustpilot page, that's OK. But, if you do have any spare time and want to share your comments on your experience, follow the link above and tell us your thoughts (and help us rank higher!).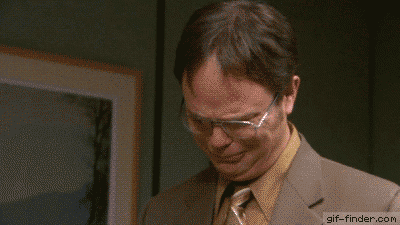 (there's no such thing as over-using gifs, is there?…)
Anyway, second of all, now we're getting closer and closer to the Top 50, we're wondering how we should celebrate when we reach another milestone, and we need your help!
We have had a few ideas on the best way to celebrate… Some more plausible than others!
Here's what we've come up with so far:
A night in the local pub (preferably on karaoke night);
Throw an office-party;
Hire an open-top double-decker bus to drive around town (football fan, anyone?);
Have the team catch a last-minute flight to Bora Bora and spend 3 weeks sunbathing;
Project-X themed party.
Nothing too crazy, right?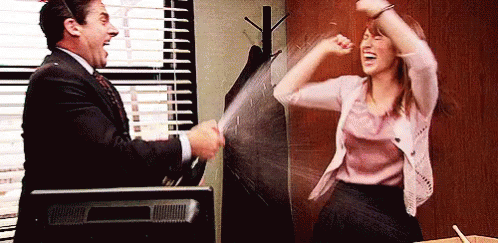 Please feel free to cast a vote on which you think we option we should go with (preferably 1 or 2 as I'm not sure the others would be appropriate sadly). Alternatively, if you have any better suggestions, let us know! We're all ears…
Now we'll just patiently wait until we reach number 1!
---
Review us!
If you have trained with Brooks and Kirk and would be happy to tell others about your experience, please let us know on any of the platforms below.