Here you will find a brief overview of what's been going on in the training world over the last week, as well as a completely random story that we hope you'll enjoy as much as we did!
Bank fines to fund 50k apprenticeships and traineeships for unemployed 22 to 24-year-olds under Tories
A Conservative-led government would use a £200m fund from bank fines issued in the wake of the Libor scandal to create 50,000 apprenticeships and traineeships specifically for unemployed 22 to 24-year-olds, David Cameron announced earlier in the week.
The Prime Minister is expected to say that the money from the fines, which were issued to those banks found to have been manipulating the London interbank offered rate, or "Libor", will be used to create a specific funding stream for 50,000 apprenticeships or traineeships over three years for 22 to 24-year-olds who have been unemployed for six months or more.
Education and Training Foundation workforce survey highlights Functional Skills teacher recruitment problem
A third of work-based learning providers are finding it difficult to recruit Functional Skills (FS) teachers, a survey by the Education and Training Foundation (ETF) suggests.
The survey also shows an apparent decline in the proportion of FE staff who had a relevant teaching qualification. Providers reported that, on average, 61 per cent of their teaching staff held relevant teaching qualifications in 2013/14, compared to 80 per cent in 2012/13 and 83 per cent in 2011/12.
Takeover agreed for A4e to create 'biggest' Work Programme contractor
Welfare-to-work provider A4e has been sold to recruitment services firm Staffline in a £35.4m deal that includes £11m of debt being taken on.
The firm claims the takeover will give it access to learners through 150 sites throughout the UK — which, it claims, is the largest geographical reach of any Work Programme contractor.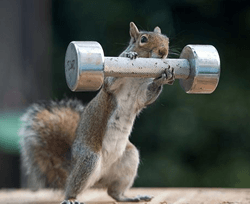 Even one squirrel is getting into shape for the summer
If you want to see some brilliant pictures of weightlifting squirrels to make your Friday afternoon then please click on the link below.