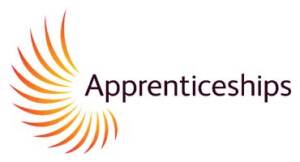 This page is aimed at giving employers all the information they need to take on an apprentice. If you are thinking about becoming an apprentice yourself you will find this page Apprenticeships: – A learners guide more useful.
Employing an apprentice may seem like a daunting task if you have never had one before. On this page we will guide you through the process and try to make it as simple as possible. Firstly though lets answer a few questions we frequently get asked about exactly what is involved in taking on an apprentice.
What are apprenticeships?
Apprenticeships and Advanced Apprenticeships are a way of combining working and studying to learn more about the job the apprentice is doing . Apprenticeships are not just for school leavers they are open to anybody to do regardless of their age.
Does my apprentice have to go to college?
No, but they must have time away from their work to be taught. Brooks and Kirk arrange for the training of your apprentice to take place either at the workplace or at one of our training facilities. We have used this technique for many years and it works very well. Our retention and completion rates vastly out perform many colleges year on year and so save you money.
What work roles can apprenticeship be done in?
Apprenticeships are available in almost every career – from Management to Health and Social Care, Accountancy to Business administration. For more information about the types of apprenticeships Brooks and Kirk offer and learn more about what is involved take a look at The Brooks and Kirk Guide to Apprenticeships,or if you would like to download this document for printing as a booklet click here
How much does an Apprenticeship cost
All apprentices are employed and so must receive a wage.. The minimum wage payable to a 16-18 year old is £2.73 per hour.  Older apprentices must be paid at least the national minimum wage.
The cost of Brooks and Kirk training your apprentice depends on the age of the person doing the apprenticeship. Apprentices aged 16-18 have all their training costs met by the government. Older apprentices have part of their Brooks and Kirk training costs met by the government with the remainder being met by the employer and the apprentice.
Many employers report to Brooks and Kirk distinct advantages of having apprentices in their company. Employer research conducted by Populus revealed that:
77% of employers believe Apprenticeships make them more competitive

76% of employers say that Apprenticeships provide higher overall productivity

80% of employers feel that Apprenticeships reduce staff turnover

83% of employers rely on their Apprenticeships programme to provide the skilled workers that they need for the future

Two-thirds of employers believe that their Apprenticeship programme helps them fill vacancies more quickly

88% of employers believe that Apprenticeships lead to a more motivated and satisfied workforce

59% of employers report that training apprentices is more cost-effective than hiring skilled staff

59% of employers believing that Apprenticeships lead to lower overall training costs

53% of employers feel that training apprentices reduce their recruitment costs

Over three-quarters of employers expect apprenticeships to play a bigger part in their recruitment policy in the future.
How do I go about employing an apprentice?
All apprenticeship vacancies must be advertised on the apprenticeship vacancy website. This can be very complicated, so Brooks and Kirk offer a simple alternative. You can download the Apprenticeship Vacancy Notification form here and either complete by hand or electronically.
Once you have completed it either post it or email it back to us. We will upload it to the web for you and all you need to do then is wait for the applications to be emailed directly to you after the closing date you specified. You will then just need to conduct interviews as normal and recruit your chosen candidate. If you have never employed an apprentice before Brooks and Kirk can also assist you in the selection process if you require.
After you have successfully recruited your apprentice Brooks and Kirk will deliver all the training your apprentice needs to enable them to complete their chosen Apprenticeship and you can enjoy the benefits of a highly motivated, well skilled new member of your team.
I would like to employ an apprentice but I am still a little bit worried about taking on an employee. Is there another way?
If you are still unsure about taking on an apprentice and worried about your legal obligations as an employer Brooks and Kirk are able to offer all employers a simple no risk opportunity to have an apprentice without any of the usual worries. By using an Apprenticeship Training Agency (ATA) you do not employ the apprentice directly. You can find out more about the benefits of using an ATA by reading the page The simply no risk way to take on an Apprentice.
Please contact us if you require further information on Apprenticeships or any of your other training needs.