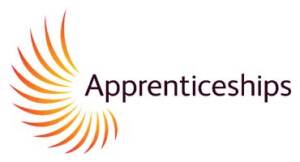 What are apprenticeships
Apprenticeships and Advanced Apprenticeships are a way of you combining working and studying to learn more about the job you are doing. You will be working for a company doing a particular job, but also study the subject as well. Apprenticeships are not just for school leavers they are open for anybody to do regardless of their age.
Do I have to go to college?
Definitely not. Many people cannot stand the thought of going to college and sitting in a classroom in order to complete their apprenticeship. Brooks and Kirk recognise this and arrange for the training to take place either at the workplace or at one of our training facilities.

What can I do an apprenticeship in?
Many people think that apprenticeships are only available in manual trades like builders or hairdressers. This is not the case, you can actually find apprenticeships in almost every career – from Management to Health and Social Care, Accountancy to Business administration. For more information about the types of apprenticeships Brooks and Kirk offer and learn more about what is involved take a look at The Brooks and Kirk Guide to Apprenticeships, or if you would like to download this document for printing as a booklet click here

How much does my apprenticeship cost
All apprentices are employed and so you will receive a wage from your employer. The minimum wage payable to a 16-18 year old is £2.68 per hour, but an earnings survey showed that it was often a lot more. Older apprentices who have completed the first year of their apprenticeship must be paid at least the national minimum wage.
The cost of your training depends on your age. Apprentices aged 16-18 have all their training costs met by the government. Older apprentices have part of their training costs met by the government with the remainder being met by the employer and themselves.
The benefit of getting this training is obvious – over the length of your career you will earn over £100,000 more than those without training.
Why do an apprenticeship?
Apprenticeships allow you to develop  your skills, while earning a wage and getting a qualification. For younger apprentices they also build your employment skills as you will be working in a company all through your apprenticeship. This means that if you make a good impression on the employer it can possibly lead to a full-time job after they complete your course.
What other Apprentices are saying
89% of apprentices would recommend an apprenticeship to other people in similar circumstances to themselves
Over 9 out of 10 apprentices are in work or education on completing their apprenticeship
More than three-quarters of apprentices say that without their apprenticeship they wouldn't be earning their current salary
For further information about an apprenticeship or any other training need please contact us.