Here you will find a brief overview of what's been going on in the training world over the last week, as well as a completely random story that we hope you'll enjoy as much as we did!
'Achievement' for levels two and three down since 2010
Level two and three "total achievement" levels for people aged 19 and above have declined over the last five years, a report charting the success of government policies has found.
For the Department for Business, Innovation and Skills (BIS), the report said that "fewer than half of the department's indicators have progressed since 2010 — just nine out of 20 have moved in the right direction".
Functional skills first reveals just 63pc achievement
Nearly 40 per cent of under 19 Functional Skills (FS) enrolments at general FE and tertiary colleges and independent learning providers (ILPs) failed to achieve their qualification last academic year, it has been revealed.
The combined FS success rates for colleges and ILPs was 62.9 per cent, with 203,680 enrolments out of 323,320 achieving their learning aims — meaning 119,640 did not.
More job losses hit the sector
More than a third of the workforce at NCG's 1,200-worker Intraining division were today facing redundancy following one of the biggest job loss announcements to have hit the sector.
Bosses at the independent learning provider, which last year posted a pre-tax loss of £1.39m and has a current Skills Funding Agency contract of just under £2m, have launched a consultation on the job losses, which are expected in the next few months.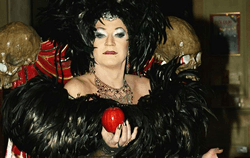 Just when you thought some courses couldn't get more ridiculous
It wasn't that long ago, we actually had a conversation in the office about some of the ridiculous courses that are actually available now. But this tops the lot…
Dance and drama students at Edge Hill university in Lancashire, are to be offered the first university course on how to be a drag queen. Yes that's right, a drag queen course!
Read what the senior lecturer and creator of the course, Mark Edward had to say about the course.