Here you will find a brief overview of what's been going on in the training world over the last week, as well as a completely random story that we hope you'll enjoy as much as we did!
Concerns for FE funding after Treasury announces £900m in-year BIS and DfE budget cuts
The future of FE funding looks uncertain after £900m of additional cuts to the Department for Business, Innovation and Skills (BIS) and Department for Education (DfE) were announced by the Treasury.
The cut is part of a raft of in-year savings amounting to £3bn across most government departments outlined by the Chancellor George Osborne in Parliament today.
Pleads for the government to not look at FE allocations for their budget cuts
Mr Osborne's announcement on Thursday (June 4) came just four months SFA boss Peter Lauener revealed providers were already facing cuts of up to 24 per cent. The cut is based on a 17 per cent cut to the adult skills budget, compounded by the protection of apprenticeships funding.
Association of Employment and Learning Providers chief executive, Stewart Segal said:
"Providers will have made planning assumptions off the back of those allocations and although they might not be contractual it would be a real issue if they were changed at this stage."
Six-month euro funding delay 'could have been avoided'
Sector leaders have lashed out at the UK government and European Commission over a possible six-month funding gap for European Social Fund (ESF) contracts that they claimed "could have been avoided" — averting widespread job losses.
The SFA confirmed for the first time on Wednesday (June 3) that while current 2007 to 2013 contracts would close on July 31, it anticipated that "the earliest" procurement rounds for 2014 to 2020 contracts would "launch in July, with contracts issued in November".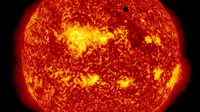 Woman who claims she owns the sun sues eBay
A woman banned from selling plots on the Sun on auction site eBay has won the right to take the site to court.
The 54-year-old registered the star in her name at a notary office in Spain, before opening an eBay account selling square-metre plots for one euro each. But two years later eBay pulled her listings, saying it violated its intangible goods policy and her account was blocked.