In a survey that was carried out by the Chartered Institute for IT, 81% of employers said that digital skills are a requirement for working at their business. However, only 52% of employers believe that their workforce has the digital skills to meet their future challenges.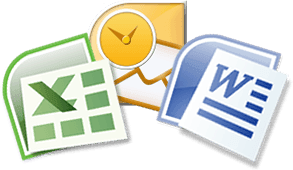 The Institute's survey of HR professionals and employers showed that email, word processing and spreadsheet skills are considered necessary for the majority of roles in the work place:
97% of respondents rated email skills as either very or quite important
92% of respondents rated word processing skills as very or quite important
89% of respondents rated spreadsheet skills as very or quite important
Digital skills are becoming a bigger and bigger part of roles within businesses. As can be seen above, the vast majority of employers do now require their workforce to have digital skills. Brooks and Kirk are now offering online IT courses, whereby you could tighten up your tech skills all in your own time.
If you are already in a job role that involves the use of digital skills and you feel that you may need to develop your IT skills, then we have an ideal course for you. Alternatively, if you are either out of employment or new to a role that involves the use of digital skills then we also have a course for you.
Head over to our IT qualifications page now to find out more about our new IT courses and how they could help you to develop your digital skills.