Here you will find a brief overview of what's been going on in the training world over the last week, as well as a completely random story that we hope you'll enjoy as much as we did!
AELP urges government to 'wait three or four years' before bringing in apprenticeship levy
The Association of Employment and Learning Providers (AELP) has warned the government to hold off introducing its apprenticeship levy for "three or fours years", urging it to build capacity first.
The government has said it wants to introduce the levy in this Parliament, but is set to launch a consultation on the plans before outlining further details in the Spending Review this autumn. However, the AELP, in a briefing paper published, has said that the potential start date of 2017/18 would be "too early".
Employers free to call anything they want an 'apprenticeship' — despite government plans for new laws to protect the brand
Employers have escaped the reach of a government clampdown on "misuse" of the word apprenticeship, it has emerged.
Companies who run their own unfunded courses and label them 'apprenticeships' will continue to be able to deliver such programmes in less than a year without fear of a proposed Magistrates' Court prosecution and fine.
Early years education sector sees latest DfE U-turn on GCSE entry requirement
The government today revealed it had undertaken the latest in a series of early years educator (EYE) U-turns by dropping the GCSE entry requirement for level three classroom provision.
The Department for Education (DfE) is going to allow learners who do not have grade C or above in English and maths to start and achieve standalone, non-apprenticeship, level three EYE qualifications.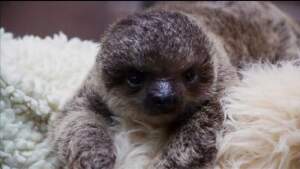 Baby Sloth Edward Being Raised By Teddy Bear
Animal handlers at London Zoo are using an unusual surrogate parent for the zoo's latest baby – a teddy bear from the gift shop.
Find out why a teddy bear was used as the sloth's surrogate parent.