Here you will find a brief overview of what's been going on in the training world over the last week, as well as a completely random story that we hope you'll enjoy as much as we did!
FE providers 'design and deliver their own quals' in proposed new 'sub-degree' technical skills system
A report out today calls for a new system of accrediting "sub-degree technical education" in which FE colleges and independent learning providers can "design and deliver their own qualifications".
Dr Scott Kelly, in his report entitled Raising productivity by improving higher technical education: Tackling the level four and level five conundrum, said the new system should embrace existing "well-established brands such as Higher Nationals".
SFA to close payment system for move to 'new supplier' making provider data deadline impossible
Providers offering Trailblazer apprenticeships are in a race against time to submit their learner numbers after the deadline shifted four days closer with the Skills Funding Agency having decided to close the Hub.
The twelfth monthly Individualised Learner Record data return window for 2014/15 for the new employer-designed programmes was meant to close at 6pm on Monday, July 27 — but in its weekly Update newsletter, published today, the agency said the uploading software would be unavailable from 5pm on July 23 until the morning after the initial deadline.
FE college staff in the dark over potential impact of new strike laws
FE staff will have to wait to hear whether proposed new strike laws will affect them after the government confirmed it was consulting on how a new 40 per cent support threshold would affect certain providers.
Under new rules set out in the government's trade union bill, a 50 per cent turnout requirement will be set for all strike action, with a separate requirement that strikes in "important" areas such as education and health have the support of 40 per cent of those eligible to vote.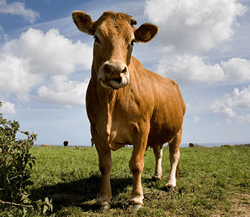 Matylda the cow captured after two years on the run in Poland
For almost two years no one could catch Matylda the cow, who escaped from her owner's farm in Zloty Stok in 2013.
But now the elusive brown cow has finally been caught by her owner, whose efforts to coax her back included chasing her on horseback, laying snares and pursuing her with dogs.