Here you will find a brief overview of what's been going on in the training world over the last week, as well as a completely random story that we hope you'll enjoy as much as we did!
This week marked the eighth annual VQ day!
I hope you didn't forget to celebrate our 8th VQ day! Wednesday the 10th of June saw the efforts of vocational learners up and down the country celebrated.
Search for the hashtag #VQday on twitter to see what unfolded on the day.
'Don't assume' £900m cuts falling on FE colleges, Boles warns MPs
It should not be assumed that "very large" in-year cuts facing the Department for Business, Innovation and Skills and Department for Education will all fall on the FE sector, Skills Minister Nick Boles has told MPs.
Boles also sought to defend an earlier 24 per cent cut to this year's adult skills budget, claiming the prioritisation of apprenticeship funding had "necessitated rather larger cuts" to the remaining cash.
Former North Hertfordshire College principal Fintan Donohue denies knowledge of success rates manipulation
Former North Hertfordshire College (NHC) principal Fintan Donohue has denied any "knowledge of wrongdoing" after it was discovered that success rates were artificially boosted while he was in charge.
Current NHC principal Matt Hamnett (pictured below right) launched an investigation into learner information management shortly after starting in the post three months ago and he said it had uncovered "a series of issues".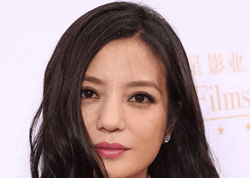 Actress Sued For 'Staring' At Man Through TV
A Chinese man is taking legal action against a well-known actress, alleging she 'stared' at him through his television.
A Chinese man is suing actress Zhao Wei for staring at him too intensely through his TV, alleging he has suffered "spiritual damage".