Here you will find a brief overview of what's been going on in the training world over the last week, as well as a completely random story that we hope you'll enjoy as much as we did!
16 to 18 providers 'missed out on £1.2bn' since 2010
An extra £1.2bn could have been dished out to 16 to 18 providers since 2010 if the government's education ringfence had extended beyond five to 15-year-olds, the Institute for Public Policy Research (IPPR) claimed today.
The IPPR's Moving on up – Developing a strong, coherent upper secondary education system in England report said that the UK, unlike the "vast majority" of other countries across the world, spends significantly less on 'upper secondary education' (for 14 to 19-year-olds) than 'lower secondary education' (for 5 to 13-year-olds).
24+ Loans plans put on hold until spending review
A two-month consultation was launched by the Department for Business, Innovation and Skills (BIS) in June to look at making the FE loans system cover level two qualifications and learners aged 19+ rather than 24+.
Unfortunately, it's now looking like we won't be seeing these changes as soon as we hoped. This comes after the publication of the government's response to the consultation on the 24th of March. In the response, Skills Minister, Nick Boles confirmed that "we will not be going ahead with our plans for expansion at the moment", but instead they "will look again at these proposals in the Spending Review".
FE colleges set for £61m for higher education next year
General FE and sixth form colleges will receive £61m from the Higher Education Funding Council for England (Hefce) for courses next academic year.
The figure is 4 per cent down on the £64m given to FE providers for higher education this academic year and a 48 per cent decrease on the £118m funding dished out to the sector for 2012/13.
Cat litter causes radiation leak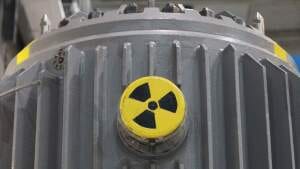 A radiation leak at an underground nuclear waste dump was partially caused by cat litter used to soak up contaminated liquid inside the barrels.
A drum of waste containing radioisotopes including plutonium was incorrectly packaged with the wrong sort of cat litter. As a result the chemical reaction caused the barrel to heat up, generating gases that pushed off its lid.